In 2013, the Minnesota governor signed a bill into law allowing same-sex marriages to move forward.  In 2015, the United States Supreme Court ruled in the landmark case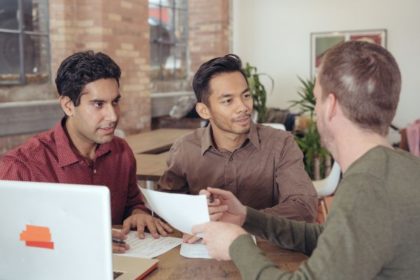 of Obergefell v. Hodges that the right to marry is a protected Constitutional right, making same-sex marriage possible in the country.  Now that all same-sex couples had the right to get married, many did so.  Same-sex marriage has most of the same legal issues involved in a heterosexual marriage.  Like any other long-term relationship, it is important to consider your partner or spouse in your estate plan.  If you are in a same-sex marriage, there are some estate planning considerations you need to keep in mind.
First, it is essential to make sure your documents are properly updated.  This is even more essential if you were married and drafted your current estate plan before 2015.  When the Supreme Court made its ruling in 2015, the rights of a same-sex couple with regard to certain benefits were modified.  Talk to your attorney about whether your current estate planning documents are current and not in contravention to the current state of the law.
Another important consideration is a living will.  With a living will, you can specify your preferences with regard to your health care.  A living will will be referenced by your health care providers in the event you are unable to express your preferences as would be the case, for example, if you were in a sudden and catastrophic accident.  The document will tell your health care team if, for example, you wish to be kept alive on a ventilator or whether you want to receive blood transfusions.  Having a living will ensures your wishes are known and respected.  Similarly, you may want to consider executing a power of attorney for healthcare.  This document will allow you to designate another person to make your healthcare decisions for you in the event you are incapacitated.  Although your spouse would theoretically be allowed to make those decisions without the benefit of this document, it can be helpful to have the document anyway in case a hospital or health care provider is unaware of the legal benefits of same-sex marriage.  As with other estate planning documents, it is important that you keep this type of document updated.  Just because you have gotten married, a power of attorney for healthcare you have previously executed naming a different family member as the one who can make your decisions for you will not be automatically invalidated.  Accordingly, if you want your spouse to make your choices in the event you are incapacitated, make sure these documents are up to date.
Estate planning is also essential if you and your spouse have a child.  Depending on your particular situation, it could be that one of the parents has not yet legally adopted the child.  Drafting and executing a last will and testament will allow you to make specific financial provisions for a child, even if that child is not yet legally related to you.  A will can also allow you to name a preferred guardian for your child in the event you pass away before the child is an adult.  Naming a guardian is even more important with an LGBT marriage, as a last will and testament can help make sure your child is not placed with a relative who refuses to acknowledge the validity of LGBT relationships.
We have helped many people understand estate planning and helped them make a plan for their future.  Call us today at (320) 299-4249 to talk about your family and your future.