Any parent can tell you that there is nothing more important than their children.  Parents work hard to provide their children with all of the security, safety, and happiness they can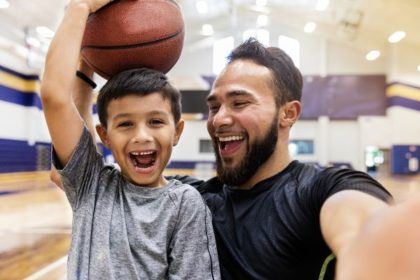 provide.  No one likes to think about the possibility that a catastrophic accident or terminal illness could mean they are not there to see their child grow and thrive, but it is sadly completely possible.  Drafting a last will and testament will allow you to direct the distribution of your assets, but even more importantly, it will allow you to provide direction to the court as to who you believe will be the best guardian for your child.  Accordingly, it is important to carefully choose the right guardian for your child.
One important consideration is the potential guardian's stability.  Children thrive on stability, so you will want to select a guardian who can provide that.  Stability does not always have to mean the guardian is financially well off, but you also do not want to select someone who is in and out of homeless shelters and cannot hold a steady job.  You want to look for a guardian who can provide a steady life for your child.
Another important consideration is the guardian's financial security and their history of making sound fiscal decisions.  While it is not necessary that you choose your most wealthy friend or family member as a guardian, you want to make sure that the guardian can be trusted with money.  This is even more true if you will be leaving a significant amount of assets or life insurance benefits to your child.  You want to make sure the guardian will use those funds for the benefit of your child and not for their own personal gain.
Consider whether your chosen guardian has the physical ability to serve as a guardian for your child.  While your child may be very close with their grandparents, an elderly couple in failing health is not likely to be the best choice to name as guardians to a toddler.  Obviously the age and activity of your child can and should factor into the determination as to whether or not a particular guardian may have the ability to keep up with the child now and until the child is an adult.
It is important to make sure that you select a guardian who actually wants to serve in this capacity.  While the last will and testament can make suggestions as to who will be the best guardian, the guardian will not be required to take the child against his or her wishes.  If you only name a potential guardian in your will that then rejects the position, the court will be left at loose ends as to your preferences, and this could also open the door to lengthy litigation when other family members fight in court over who will provide the best home to your child.
Finally, keep in mind that naming a guardian in your will is not binding on the court.  The court will make a determination on where the child should live based on what is in the child's best interest.  The court is free to determine the chosen guardian would not provide a suitable home and override your preference by naming a different guardian.
We can help you understand estate planning and how to provide for your child's future.  Call us at (320) 299-4249 for a consultation to talk about your goals and your family.