We're a highly strategic team with powerful legal knowledge.
The success, happiness and resolution our clients experience has everything to do with our collaborative effort as a successful Minnesota law firm. Our talented attorneys can hone in on their strengths and, on any day, offer solutions and advice that shed new light on any given case. In fact, our clients are often able to get an update on their cases even when their primary attorney is not available for immediate consultation.
Call (320) 299-4249 or fill out our online contact form to get in touch!
Attorneys with a great work ethic and even better listening skills.
We listen to our clients and their initial thoughts and strategy. Then we go to work on complex legal issues, complicated factual scenarios, and numerous potential approaches and solutions. Our clients' priorities, concerns and closure with their conflict are number one concerns at the end of the day, until the end of the case.
We're talented advocates with strong peer support.
Based upon surveys of our peers, we have been recognized in Super Lawyers Magazine, Minnesota Law & Politics, Mpls/St. Paul Magazine and Twin Cities Business Monthly as Super Lawyers and Rising Stars for providing excellent legal services to each of our clients. To us, it's not about the awards, but it's nice to have the support of other trade leaders.
We have super computers (perfect for Super Lawyers).
We may be a little old school in our values and work ethic, but our electronic case documentation is streamlined, ultra-secure and you'll never see your attorney rifling through documents in a Cadillac-sized briefcase. Everything's a click away, which means more time for you and your case.
We look at the big picture with our clients.
Our conference rooms are fully integrated into our network, allowing us to easily access information during meetings and mediations on a large-screen monitor. We use the latest software and online legal research and analysis tools to ensure our clients' cases are placed in the context of the most up-to-date and complete law case scenarios.
We're involved in our community.
Giving back to the communities we serve is important to all of us. Johnson/Turner Legal and its employees are involved with TEFFLA (The Education Foundation of the Forest Lake Area), the YMCA, the Simpson House in Minneapolis, Wills for Heroes, Tubman (Family Crisis & Support Services), Woodbury Chamber of Commerce, North Metro Chamber of Commerce, Forest Lake Area Chamber of Commerce, Forest Lake Rotary, the Woodbury Foundation and more.
And since we're lawyers, we can be cold and calculated: we've even jumped into frigid waters to raise money for local non-profit organizations in the annual Forest Lake Rotary Winter Plunge for 6 years running.
Jonhson/Turner Legal was named Best Law Firm by the Forest Lake Times.
Find out how we can help you:
Dedicated to Building Trust and Providing Comfort
Teamwork. Innovation. Community. Knowledge. Compassion.
Our employees are the key to the success of our clients, and ultimately of the firm. We strive to create a culture that instills a sense of belonging. We want to provide our employees with a safety net, which empowers them to take risks and make leaps, while knowing that others will support, assist and, if need be, catch them. Maintaining a firm culture of shared vision, open communication, positive work environment and friendships will foster a cohesive team of professionals working together to champion the successes of our clients, our community partners, and the firm.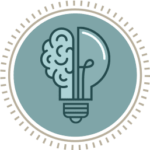 We believe the legal industry needs to break free from its stale and uncreative practices in order to serve the needs of today's clients. We seek to lead the way in revolutionizing the way consumers experience legal representation. We strive to reinvent all major facets of the delivery of legal services, including how we involve our clients in our representation through information sharing and communication, how we produce legal documents, manage cases, and price our services. We understand the challenges that come with innovation, and strive to support one another's new ideas.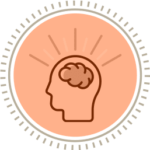 We strive to ensure that our attorneys and staff are fully versed in their practice areas to provide our clients the best advice and representation. The knowledge necessary to do so includes not only mastering the letter of the law, but also understanding trends in the interpretation and application of the law. We are life long learners who know there will never come a day when we have all the answers. We nurture and rely on our strong network of relationships within the firm and beyond. We study; we reflect; we converse; and we challenge one another. Our depth of knowledge sets us apart.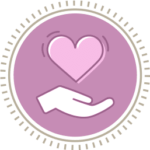 We all experiences life's challenges, whether as part of our day-to-day routines or as a result of an event or transition in one's life. Johnson/Turner Legal strives to help its clients and the legal profession rise through such challenges. Whether by pursuing fairness and justice, by solving problems or by bringing new perspective, Johnson/Turner Legal is dedicated to building trust and providing comfort.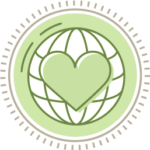 We are a service organization, helping people through challenges and transitions in their lives. Our work must extend beyond our clients to champion the success of our colleagues, friends and the communities at large in which we live and work. We work to improve our communities through volunteerism and leadership.
Call (320) 299-4249 or fill out the form below to get your questions answered.