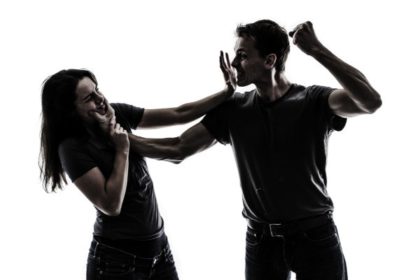 Domestic abuse is a very serious problem that impacts millions of Americans.  Domestic abuse can come in many forms.  Although most people think of domestic abuse as simply physical violence, but it can come in other forms, such as financial control or emotional abuse.  It is very difficult for victims to escape the cycle of violence, and when the parties share children, it can be even more difficult.  One option to help victims of domestic violence break the cycle is to apply for an Order for Protection.
An Order for Protection is a civil order that the victim can apply for through the court when domestic violence has occurred or where there is an imminent threat that abuse will occur in the future.  A parent can go to the court and apply for an Order for Protection free of charge.  The parent can apply either on his or her own behalf or apply on behalf of the minor children.  The applicant can apply if the parent or the children, as is applicable, is the victim of either threats or threats of abuse.  The applicant will have to include a sworn statement including details and dates of the abuse or threats of abuse.
When a parent applies for and receives an Order for Protection in a custody case, it is important to understand who such an order may cover.  Who the order covers will depend on the specific terms of the order, which will relate back to the specific allegations in the application filed by the victim of violence.  When the Order for Protection covers only the other parent, the order needs to contain specific provisions about how the parents are to communicate about the child and whether the parents can still meet to exchange the child for parenting time.  If there are no specific provisions about the exchange or communication, there can be very real risks that the abusing parent may end up violating the terms of the protective order just by trying to exercise visitation time.  Violating an order for protection is a serious matter in and of itself, but when there is an ongoing custody order, this can have serious repercussions in the custody case as well.
We have helped many people understand Orders for Protection and their rights and responsibilities under these orders.  Call us today at (320) 299-4249 to talk about your case.