When planning for your future, there are a variety of tools and instruments at your disposal to help ensure that you reach your goals.  The most important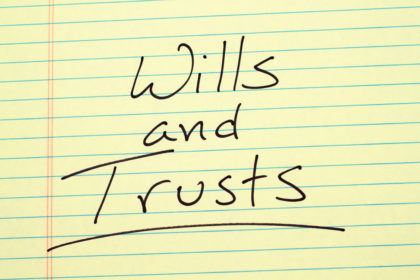 goals are typically related to helping your family attain financial security.  Estate planning can certainly assist with that goal.  While estate planning can present several different options depending on your particular situation, revocable trusts have some significant benefits that should be considered.
A revocable trust, also sometimes called a "living trust," allows the creator of the trust to make changes at any time.  Accordingly, one of the advantages is this lack of permanence.  If the trust creator decides to change what is in the trust, who receives the benefits of the trust, or even whether the trust should exist at all, the creator is fully capable of making those changes.  These changes can be made for any reason or no reason at all; the decision is completely up to the trust creator.
Another primary advantage of creating a trust is privacy.  At the time of your death, any assets contained in your estate will almost certainly pass through probate.  With a revocable trust, you can maintain the advantages and flexibility of a revocable trust, which can then change into an irrevocable trust at the time of your death.  The contents of that trust will not be part of your estate and will pass outside of probate.  As wills and probate proceedings are public matters, if the property passes through probate, the information concerning the way you divided your assets will be open to the public.
Revocable trusts can also be helpful for disability planning.  With a revocable trust set up, you can already have a process in place for the management of your assets in the case you become disabled.  In the absence of such a plan, it may be necessary for a friend or relative to seek specific control over your estate to help pay your bills and manage your affairs.  The person named by the court may not have been the person you would have wanted chosen.  With a revocable trust, you can pre-arrange these terms to make sure issues are taken care of according to your desires.
We have extensive experience helping our clients choose the right estate planning instrument for their situation. Contact us today at (320) 299-4249 to talk about your future.