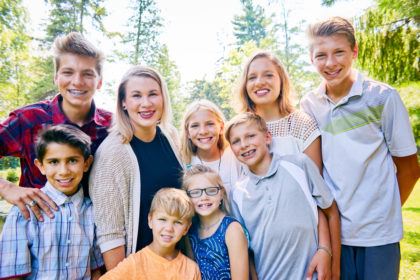 Blended families are very common in America, and Minnesota is no exception.  Incorporating your new spouse into your family and watching your children make new bonds with your spouse can be rewarding and enriching.  If your relationship ends, dividing your blended family is often extremely challenging.  The change is especially challenging for the children.  Where there are deep bonds that have formed between the step-parent and step-child, the process is especially difficult for the children.
First, parties should keep in mind that where a step-parent has legally adopted a step-child, that child is no longer viewed by the law as a step-child.  The law does not recognize any difference between that adopted child and a biological child.  If you have adopted your step-child, you may be granted visitation or required to pay child support just like a biological parent.  The process for obtaining parenting time or even custody of your step-child would be the exact same as if that child was your biological child.
Where a step-parent has formed a close bond with his or her step-children, he or she may wish to seek a court order to ensure continued contact.  In the optimal situation, the parents will allow and facilitate continuing contact.  Where that does not occur, however, step-parents should look to Minnesota statute 257C.08(4).  That statute provides that a step-parent may request court-ordered visitation where: 1) visitation would be in the child's best interest; 2) the child and the step-parent have established emotional ties establishing a parent-child relationship; and 3) visitation would not interfere with the relationship between the parent and the child.  If a step-parent can prove all of those elements, he or she may receive court-ordered visitation with the step child.
Conversely, biological parents may wonder about requiring continuing contact between a step-parent and step-child.  There is no way to force a step-parent to require his or her relationship with a step-child, even if ending that relationship is bad for the child.  Minnesota does not have any provision under which a step-parent may be required to pay child support, absent step-parent adoption.  This is true even if the step-parent may have made passing statements that he or she will help in the future.
If you have questions about step-parent rights, contact us today at (320) 299-4249.  We can talk to you about your rights and responsibilities.