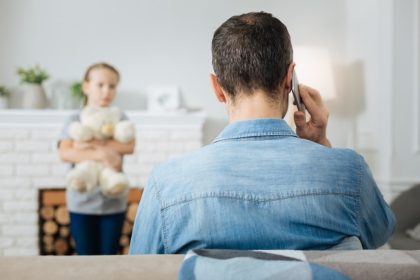 Getting a divorce involves many confusing and difficult decisions including how to handle finances, whether spousal maintenance is appropriate in your case, who will pay the bills while the divorce is pending, and who should keep the marital residence. Issues concerning child custody are often the most hotly contested in any divorce. In the optimal circumstance, parents will be able to cooperate to craft a parenting plan that is best suited to their family and its needs. When parents do work together, they can include some provisions that a court may be reluctant to include absent an agreement. One of those provisions is called the "right of first refusal."  The right of first refusal is a provision which states if the parent who is currently exercising parenting time is unable to care for the child for a certain amount of time due to work or social obligations, then the other parent will be given the first opportunity to watch the child, before a babysitter or other relative. There are pros and cons to including such a provision in your parenting order.
The biggest pro for the right of first refusal is that it can help maximize the time that both parents get to spend with the child, instead of placing the child with daycare or another care provider. Allowing the children as much time as possible with both parents helps to strengthen the bond and provides additional stability to the children. Another pro is that it can help the parties save money. For example, if the mother is exercising parenting time, but she has to attend a class every Tuesday afternoon, the father could be the one providing child care during that time, thereby saving on childcare costs.
One of the primary cons of including the right of first refusal is the increased possibility of conflict. Any time you have to exchange the child with your former spouse, it provides an increased number of times for misunderstandings and disagreements. The best way to avoid this problem in right of first refusal agreements is to include very specific rules in the parenting order about when the provision will be triggered. For example, including a phrase that the right of first refusal is only applicable where the parent exercising time will be unable to watch the child for twelve or more hours. This provision will not, however, address the potential con of high conflict in situations where the parents have an acrimonious relationship and have a difficult time making any contact amicably. In that situation, the right of first refusal may not be the best option.
We have experience helping clients find creative solutions for parenting schedules to help them work for them and their families. Call us today and we will talk with you about your case and your children.