Separation or divorce is always challenging for everyone involved, especially if the parties share children. The children will have to adjust to the "new normal" of going back and forth between two houses, having two sets of rules, and two different homes. This adjustment can be challenging for children even during the most amicable and simple of divorces. After the divorce or separation and the dust has settled, the court will have entered a parenting time order. In the best situations, the children will transition to the new schedule, but this will not always be the case. If your child is refusing to go to parenting time with the other parent, it is important to understand the potential steps that you may need to take.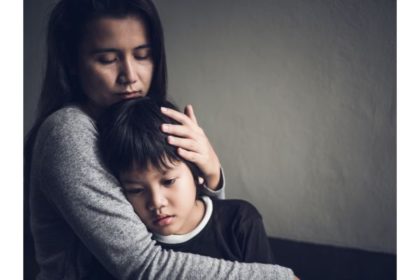 Understand that failure to make sure your child attends parenting time as per the court order can result in major repercussions for you. If you fail to make sure your child is present for the exchanges, the other parent can seek to have you held in contempt of court. Your failure to cooperate can also be used against you if the other parent wants to modify the parenting schedule. That said, the age of your child typically has an impact on how this type of situation will be approached by the court. The court is more likely to be more sympathetic to the difficulty of forcing a seventeen-year-old child to attend parenting time than the difficulties attendant to forcing a toddler to attend parenting time.
If your child is refusing to attend parenting time with the other parent, one of the most important things is to try to understand the reason for your child's refusal. If your child seems particularly afraid or opposed to attending parenting time, it may be beneficial to attend family counseling. With family counseling or therapy, you can have a professional, neutral third party to help you and the other parent come to terms with the reasons the child is hesitant or even refusing to spend time with the other parent. The refusal could be as simple as the typical feelings of anger attendant to a divorce, all the way up through an abusive new paramour present that the child is attempting to avoid. Family counseling can help get through to understand the reasons. Once you have a handle on the reason, you can move forward with helping your child improve the relationship with the other parent.
Call us today at (320) 299-4249 and let us help you. We have extensive experience helping our clients with all types of family law issues.