You can sell your house without a realtor. But "no realtor" doesn't mean you should do it totally on your own. There's a middle-of-the-road option that can save time, money, and a world of headaches.
According to the National Association of Realtors, for the most recent year available, 8 percent of residential real estate transactions were FSBO (For Sale By Owner). Translation: No real estate agent. That may not sound like a big number—unless you consider that more than five million properties are sold per year. That means there are a whole lot of intrepid homeowners out there aiming for what they hope will be a less expensive, more streamlined process.
Are you one of those homeowners? Perhaps you already have a buyer lined up so you don't see the need for a realtor. Perhaps you're a savvy marketer. Perhaps you simply don't want to pay commission.
Whatever your reason, FSBO may sound like a great option. And it can be. Until you're faced with a giant pile of scary disclosure requirements. And if you fail to properly identify, complete, and submit even one disclosure, the entire deal can collapse. We're here to preserve the sale.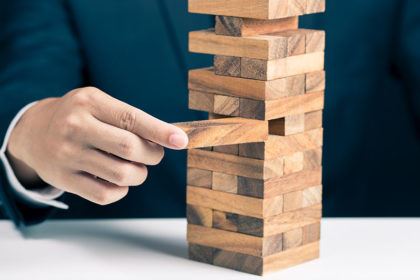 An experienced attorney can handle the entire process of assuring that you are completing the necessary disclosures. All you have to do is provide basic information, such as the names of the parties, the correct legal description and address of the property and information about the plan for financing of the payment of the purchase price. If you work with Johnson/Turner Legal, you probably won't even need to come in for a meeting. We know the clock is ticking if you have a buyer ready to sign. We can work remotely and make it a point to turn around all required disclosures and supporting paperwork as fast as possible—typically within 24-48 hours.
Our clients report that this is the best of both worlds: They get the peace of mind of knowing that the agreement is correctly prepared and all required disclosures are handled, and it can all be done for a fraction of the expense typically incurred with a realtor's commission.
Still tempted to handle things on your own? Make sure you know what you're getting yourself into. Even the most straightforward transaction requires a minimum of two disclosures, and most require several more. The average purchase agreement contains 15-20 pages, and each included disclosure must be completed correctly for the agreement to be valid.
No two real estate transactions are alike, and the list of required disclosures depends on a host of factors. Is it a single-family home or a townhome? Is there a well on the property? A septic system? Was it built before 1978? Does the property have any restrictions based on historic significance? Is your property on or adjacent to any kind of wetland or shoreline? This is just a partial list, and most homeowners don't even know what kind of disclosures are required, let alone which ones apply to their property and how to fill them out
A valid purchase agreement is critical to the completion of a real estate transaction. Lenders won't approve financing unless all the purchase agreement terms are completed and applicable disclosures are in place. And if the purchase agreement isn't valid, the sale isn't valid. An invalid purchase agreement means that "easy, straightforward, inexpensive" FSBO approach won't seem so easy.
If you're selling property on your own, save yourself the headaches and work with an attorney. Johnson/Turner Legal offers depth and breadth of expertise, along with a flat fee that eliminates surprises. You can still sell the property yourself. You can still save money. But this way, you'll be confident that you're doing everything you can to successfully close the deal.