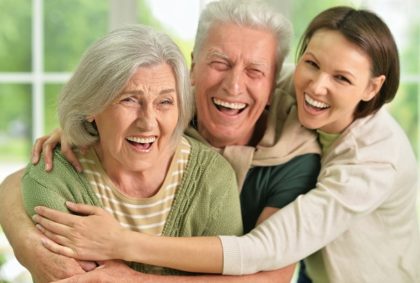 We all know it is important to help protect our friends and family.  With aging parents, this often means helping them to plan for the future.  When we are young, our parents are the ones making our decisions and help construct our time ahead with as much care as they can.  Once our parents get older, it is often the adult children's turn to help the parents with their future and their planning.  There are several ways you can help your parents with the steps they need to take with securing their future and their stability.
First, coming to an understanding about Medicaid and nursing home planning is essential to make sure that your parents' assets are not completely liquidated in order to pay for their late in life care.  Nursing home care can be extremely expensive, and Medicare does not pay for extended stays.  It is possible to purchase private nursing home insurance, but these policies can be prohibitively costly.  Speaking to an attorney as early as possible will let you and your parents discuss the options available to protect your parents' assets while at the same time making sure they are eligible to receive Medicaid benefits, which will help defray the cost of nursing home care.
Next, you can help your parents by talking with them about a living will and a power of attorney for health care.  A living will is a document that your parents can execute that instructs what care they will like to receive in the event they are incapacitated.  For example, your parents can leave instructions as to whether they want to remain on life support or receive a feeding tube.  A power of attorney for health care, by contrast, is a document they can execute that will provide another person to make decisions and receive health information even if the parent is not yet incapacitated.  Both these documents have important uses, and so you should speak with an experienced attorney about the goals your parent has for health care before deciding which one is right.
Finally, you can help your parents prepare by making sure their Last Will and Testament is up to date.  It is easy to procrastinate updating a Will, and sometimes that delay can make an essential difference in how an estate is distributed.  New assets or new family members can mean that your parents' old Will no longer reflects their true desires, so it is important to keep the Will up to date.
If you have questions about how to help protect the future of your friends and family members, let us answer them. Contact us today at (320) 299-4249 to talk about future goals and how we can help.