Presented by Jack Clinton and Josh Brekken, Johnson/Turner Legal
Thursday, January 18 at Woodbury Area Chamber of Commerce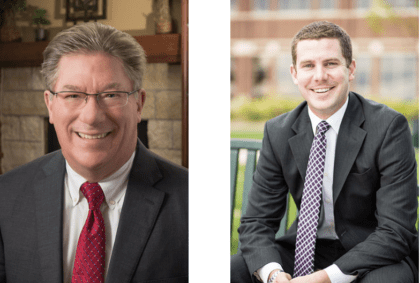 Jack Clinton and Josh Brekken presented at the Woodbury Area Chamber of Commerce Lunch and Learn in January. They had a huge turnout!
About the Program: Significant changes in the laws pertaining to Minnesota LLCs will occur as a result of the Minnesota Legislature's enactment of the "Minnesota Revised Uniform Limited Liability Company Act" which became effective January 1, 2018. The new laws apply to all LLCs and may bring significant changes to governance, management, operating agreements, and other aspects of LLCs, including voting rights.
This presentation benefited LLCs who may have quickly organized as well as those who already have sophisticated governing structures in place. Explanations, implications and effects of the new law were discussed in addition to information on the old law and its ongoing applicability. The presenters also provided information on how and why businesses may want to make changes to the current governing documents of their LLC to best fit their business needs and goals.