The end of a marriage or relationship is a difficult time, but after it is over, both parties will need to move forward with their lives.  This will take many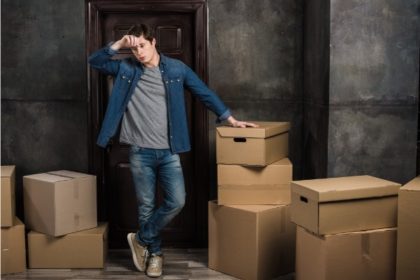 forms, which can range from finding a new apartment down the street to remarriage to changing career paths.  Whatever form this new path takes, if the parties share children, they will almost certainly be affected.  Any child custody determination is made by the court based on what is in the children's best interest, as set out in the Minnesota statute.  The main goal of any custody or visitation order is to safeguard the safety and welfare of the children.  The order will also aim to maximize the time the child can practically spend with both parents, barring extreme circumstances such as domestic violence or substance abuse.  After a divorce or separation, one of the parties may wish to relocate.  If this happens, the parents may be left asking how far they can go in the move.
Note that neither parent needs permission to relocate alone.  Either parent is free to move whenever or wherever he or she chooses.  The key is that the parent may not be able to relocate with the children.  Minnesota statute 518.175, subd. 3 provides that the custodial parent cannot move out of the state unless he or she has either the consent of the other parent or the consent of the court.  This means that before you take your children and move out of state, you will have to ask the other parent if he or she will agree to the move.  If he or she will not agree, then you will need to file a motion to modify your current custody order to allow you to take the children to move away.  The court will look at a variety of factors in addition to the typical best interest factors, such as the reason for your relocation.
Some custodial parents may want to relocate within the state, but still far away from the noncustodial parent.  This could also present problems.  The relocating parent needs to be aware that if a move within the state will interfere with the parenting time set out in the current custody order, then the order will likely need to be modified.  For example, if you move 200 miles away, then it will no longer be practical for the other parent to have every Wednesday evening with the children.  A new schedule will have to be devised, and the other parent may still file a motion in order to ask that you not be allowed to take the children so far way.
We have extensive experience helping clients understand their rights and responsibilities regarding relocation after a divorce or custody case.  Call us today at (320) 299-4249 and let us help you