Adoption is a great way to expand your family.  Many families decide to adopt for a variety of reasons, and there are thousands of children waiting in foster care for their "forever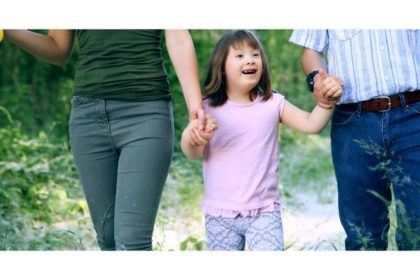 home."  Different families are suitable for different children, as every family and every child is unique.  Some studies suggest that up to forty percent of children in the foster care system have special educational needs.  Thousands more have special health care needs.  Although every adoption has unique considerations, adopting a child with special needs has its own set of issues you should be aware of.
One issue to consider is that not all special needs are physical or health care needs.  Especially when a child has been subjected to neglect or abuse before coming into the foster care system, there is a much higher probability that the child will have special mental health needs.  Post-traumatic stress disorder, separation anxiety, or personality disorders are just a few of the special needs a child may have.  If you are considering adopting a child with special needs, it is important to talk with the child's mental health care provider to determine what therapeutic needs a child will have going forward.
A child may also have special medical needs.  People who are already trained in some level of medical care could be a good choice for being an adoptive parent to a child with special medical needs, but it is not a requirement.  Doctors and other health care professionals can provide you with the training you need to perform the tasks necessary to attend to a child's health care needs, just as they would with a biological parent.  In other words, do not worry if you do not already possess the expertise to provide specialized medical care; you can and will be provided with instruction to ensure you can perform the necessary tasks and are willing to do so.
A child with special needs, whether those needs are mental or physical, can have extensive and expensive therapeutic or ongoing health care needs.  To help with those expenses, parents who have adopted a child with special needs can be eligible for federal or state subsidies.  Which subsidies are available for adoptive parents will depend on the type of special needs the child has.
If you are considering adoption, call us today and we can talk to you about your options.  Call us at (320) 299-4249 for a consultation to talk about your case and your family.