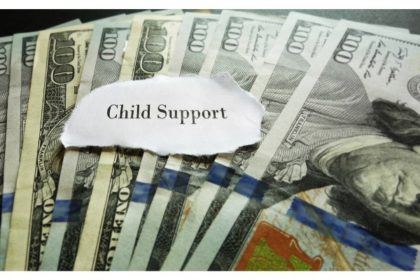 Issues concerning child support and child custody are often at the center of some of the most hard fought family law cases.  Parents simply want to make sure their children are well taken care of and receive the appropriate emotional and financial support to thrive and do well.  Any parent can tell you that raising children can be just as expensive as it is wonderful and rewarding.  When parents divorce or separate, the court will enter an order for child support to make sure that the child's needs are continuing to be met even after the parents no longer reside together.  If one of the parents is not a citizen of the United States, parents may wonder how their immigration status will impact their obligation to pay child support.
In Minnesota, the court will set child support according to a particular formula.  The income of both parents will be taken into account when setting child support.  However, depending on immigration status, it could be possible that one of the parents does not have legal authorization to work in the United States.  In that case, the court can still presume that the parent has the ability to earn income.  This means that the court can impute an income to the immigrant parent, even if he or she does not have a job.  This also applies if the parent is in the country illegally.  If the immigrant parent is generating income, even if by working without legal authorization to do so, the court can use the income the parent is actually making to set child support.  Moreover, if the parent then loses his or her job, the parent can seek to modify the child support to reflect the new income.  Note that this is true even if the immigrant parent loses employment as a result of being detained or deported by Immigration and Customs Enforcement.  A court may decline to adjust the child support, however, and leave the parent's income set at the amount he or she made before losing employment.  The court's major motivation is to make sure that the child's needs are met, and therefore is hesitant to eliminate a child support order simply because a parent loses employment due to his or her immigration status.
If you have questions about child support, call us today at (320) 299-4249.  We can talk with you about your case and family law.