The end of a marriage or relationship can mean bitter and angry feelings for both sides.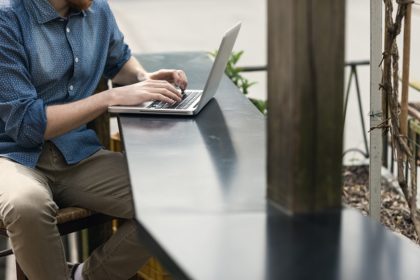 After spending years together, it can be difficult to separate without feeling some degree of negativity.  The increasing popularity of social media provides an outlet for support from friends and family in difficult times as well as a tempting place to air grievances and talk badly about your former spouse or partner.  It is not unusual for clients to wonder what to do if their ex is talking badly about them on the Internet.
If you are involved in a divorce with no children, whether you can seek the divorce court's assistance if your soon to be former spouse is speaking badly about you on the internet will depend greatly on the sort of damage your spouse is trying to do.  If, for example, your spouse is simply making comments that he or she believes you gave up on marriage too soon, that is not likely to result in the divorce court taking any action.  By contrast, if your spouse is intentionally damaging your community reputation with the specific intention of harming your business interests, the divorce court could consider whether it is appropriate to issue an order preventing either you or your spouse from discussing the divorce proceedings on social media.
In a custody action, using the internet to talk badly about your spouse can have a much more immediate and damaging impact on your case.  The court will make a determination on custody based on what is in the child's best interest.  Two of the important factors that a court will weigh heavily are whether each parent has demonstrated a willingness to cooperate with the other parent, as well as whether each parent has made efforts to undermine the relationship between the child and the other parent.  Especially where the child or children are old enough to be using social media and could be exposed to one parent's negative messages, a court could easily construe negative social media postings as an attempt by one parent to undermine the relationship between the parent and the child.  Even where the child is not old enough, the context and content of the messages could easily be interpreted by the court as an unwillingness to cooperate or work with the other parent.
We are experienced in assisting our clients in all stages of divorce and custody litigation. Call us right away at (320) 299-4249 for an appointment to talk about your case and what we can do to help you reach your goals.