Bringing the estate of a family member or close friend to probate is an important step in tying up all the necessary loose ends after your loved one has passed away.  During probate, a personal representative will be appointed.  That personal representative will have many duties, including assessing the debts of the estate, gathering the assets, paying the proper and allowable debts, and distributing the assets according to the provisions of the last will and testament or the Minnesota laws of intestacy, if there is not an enforceable last will and testament.  The personal representative has a fiduciary duty to act in the estate's best interest.  If the personal representative mismanages probate, the other interested parties may want to know if they can sue the personal representative.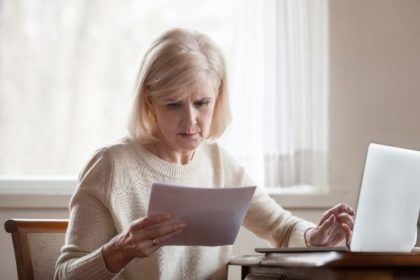 Minnesota statute § 524.-712 provides that if "the exercise of power concerning the estate is improper, the personal representative is liable to interested persons for damage or loss resulting from breach of fiduciary duty to the same extent as a trustee of an express trust."  This means that if you are an interested party and you have suffered a financial loss because the personal representative breached his or her fiduciary duty, you can sue the personal representative to recover what you lost as a result of that breach.  In these types of cases, breach of fiduciary duty often takes the form of self-dealing, embezzlement, or commingling estate assets with the assets that belong to the personal representative.
Note that in order to successfully sue the personal representative, the personal representative must have actually breached his or her fiduciary duty.  In other words, an interested party will not be able to successfully prevail in this type of case if the interested party only disagrees with the choices that the personal representative has made.  The personal representative must have committed some sort of wrongdoing, whether by intention or omission.  If the personal representative is successfully sued, he or she will likely be ordered to pay back the funds that are missing from his or her personal funds.  It is also important to note that only interested parties have the standing to sue for breach of fiduciary duty in a probate case.
We have extensive experience helping our clients with all types of probate cases.  Call us today at (320) 299-4249 and schedule a consultation.