The beginning of any type of litigation requires a lot of different considerations, including timing, the type of papers to file, and strategy.  One issue that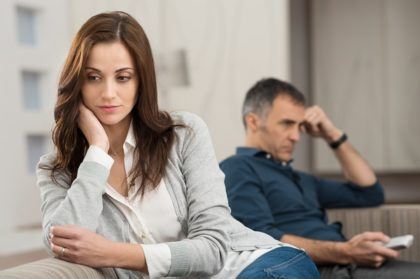 needs to be properly decided right from the beginning is where the divorce needs to be filed.  Jurisdiction is the legal term that refers to the proper location of where a case should be filed.  There are two types of jurisdiction: subject matter jurisdiction and personal jurisdiction.  Subject matter jurisdiction refers to whether a court has the ability to make a decision about the substance of the case.  Personal jurisdiction means a court has the ability to make a decision about the people involved in the case.  A court must have both subject matter and personal jurisdiction in order to make a decision about any case, including a divorce.
In a Minnesota divorce, the court will look to Minnesota Statutes Sections 518.07 and 518.09 to determine whether Minnesota has jurisdiction over the subject matter and the parties.  The statute requires that in order for Minnesota to have jurisdiction, at least one of the spouses must have resided in Minnesota for at least 180 days before filing the divorce.  In the alternative, if one of the parties is a member of the armed forces and has been stationed in Minnesota for the last 180 days, Minnesota would have jurisdiction over the divorce.  In the case of same sex couples, as of August 1, 2013, same sex couples are able to get married and divorced in Minnesota.  Accordingly, the same requirements apply for Minnesota to have jurisdiction over a same sex divorce.  However, Minnesota statute also states that in the event the couple no longer resides in Minnesota but instead resides in a state that does not recognize same sex divorce, the same sex couple may apply for and receive a divorce in Minnesota if they were married in Minnesota on or after August 1, 2013.
Parents should understand that issues of jurisdiction can complicate their divorce when it comes to custody.  In some situations, when one parent has relocated out of the state with the parties' children, it could be that the court in Minnesota is no longer the appropriate place to decide child custody issues.  If the children have resided outside of the state for at least six months or longer, Minnesota may decline to hear a custody matter.
Jurisdiction can be a complicated area of law and you need an attorney to help you make sure you choose the right place to file your divorce. Contact us today at (320) 299-4249 if you are considering divorce so we can talk about what you need to do to get started the right way.