Parents know that every child is different and requires particular attention to each child's individualized needs. This holds even more true when a child has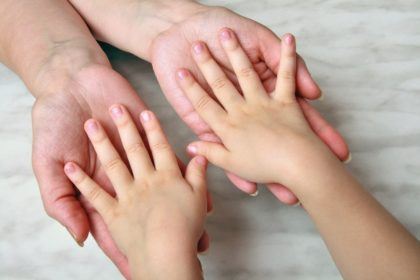 special needs. Special needs children often require particular education, therapy, and medical care. Child support is designed to help the custodial parent cover the costs associated with raising a child, which can often be extensive. However, child support can sometimes be inadequate to cover the costs of raising a child with special needs.
Child support is usually determined based on a formula that is set out by the Minnesota legislature. This formula takes into account a variety of factors, including the income of both parties, with adjustments for parenting time enjoyed by each parent and the health insurance premiums paid on behalf of the child. While that may cover the normal expenses of raising a child, it is quite possible that the typical child support calculations will not cover the expenses associated with raising a child with special needs. To that end, a court is permitted to make deviations from the standard calculations in cases of special needs children. Regular and recurring expenses for necessary medical and therapeutic treatments can be accounted for in a child support calculation. For example, if a special needs child has regular appointments for occupational therapy, the cost of the co-pays for those appointments may be accounted for in child support. The court may deviate from the child support amount dictated by the calculator in order to account for the regular and necessary costs associated with the extra care required to treat and attend to the requirements of a special needs child.
In addition to the deviations from the guideline child support amounts, Minnesota law also accounts for the fact that a special needs child may require care and treatment past the age of eighteen. Usually a child support obligation ends when a child turns eighteen or graduates high school, whichever happens later. However, if a child has special needs that will prevent that child from becoming independent and free from the control and supervision of a parent even after the child attains adulthood, parents may want to consider extending child support even after the child turns eighteen or graduates or setting up a guardianship and using estate planning tools such as a Special Needs Trust or Supplementary Trust to provide for the child.
We have extensive experience helping our clients with child support issues involving special needs children. Contact us today at (320) 299-4249 for an appointment so we can talk about your children and their needs.