Every divorce is different, and with each case, there will be unique issues that need to be addressed by a judge.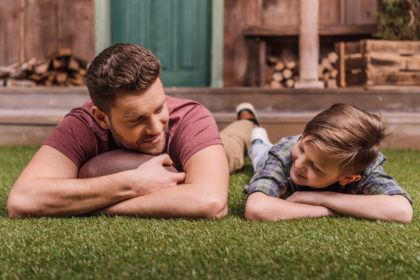 One of the most contentious issues in most cases is that of child custody.  Minnesota law makes no presumption of whether joint physical custody or sole physical custody is in the child's best interest. As joint physical custody becomes more and more common, it may not be appropriate in all cases. To get sole custody, you will need to pay special attention to the type of proof you may need to present to the judge.
First, it is important to understand that custody is divided into two parts: legal custody and physical custody.  Legal custody means the ability of one parent to make the important decisions, such as education, medical decisions, or religious upbringing.  Sole legal custody means that parent will not need to consult the other parent before making those major decisions.  Physical custody refers to the amount of physical parenting time each parent has.  It means that the physical care of the child is divided between the two different households.  Note this does not mean that the parents have to equally share the parenting time in order to have joint physical custody.
It is assumed that maintaining as close a relationship as possible with each parent is in the child's best interest.  To be named the sole custodian of your child, there are some specific factors the court will examine.  The court will consider whether having only one parent make the important decisions would be somehow harmful to the child.  This type of proof would include, for example, that one parent consistently refused to seek medical treatment for a child when it was necessary and appropriate.  The court will consider whether the parents are able to support the relationship between the child and the other parent. If it finds that one parent undermines the relationship between the other parent and child, it may consider sole physical custody for the parent who best supports the parent-child relationship. Finally, the court will also examine whether one parent has been unable or unwilling to communicate with the other parent.  This type of proof will require more than just passing silence.  It will need to be an identifiable pattern of an unwillingness to cooperate and discuss the child.
We have extensive experience in custody matters.  Call us today at (320) 299-4249 for a consultation.  We can talk about your children and how we can help you protect them.