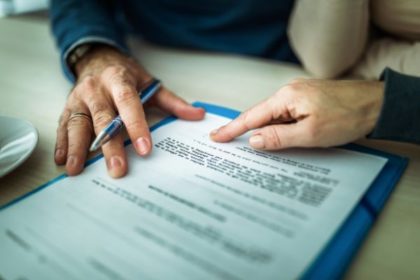 Welcoming a new child is one of the most exciting times for anyone. Whether this is your first child or you are adding another to your brood, it is thrilling to expand your family.  The "typical" family structure has change dramatically over the past few decades. While it used to be uncommon or even taboo to have children outside of wedlock, there are many people who build their family now without the benefit of marriage. If the parents are married to each other at the time the child is born, the law will presume that the husband is the father of the child, and the husband does not have to take further legal steps to be recognized as the legal father of that child. If the parents are not married to each other, however, the biological father will need to take steps to assert paternity and move forward toward establishing parental rights. One way to accomplish this is to sign a Recognition of Parentage.
A Voluntary Recognition of Parentage, or "ROP," is a document that the parents can sign that will establish the legal relationship between the baby and the father. The form will be available at the hospital when the baby is born. Both parents must sign the form for it to be valid. The form then must be filed with the Office of Vital Records.
There are advantages and disadvantages to signing an ROP that you should consider before deciding if you should sign this document. One advantage is that signing an ROP is much cheaper and faster than going to court to establish paternity. Signing the ROP gives fathers the right to ask to establish parenting time and custody.  It also will allow you to name your child on your health insurance. Signing the ROP will also give you the legal right to be notified of adoption proceedings, which is a very important consideration if the mother of the child has considered placing the child for adoption. There are, however, some disadvantages.  One significant disadvantage is that by signing, you are waiving your right to have a genetic test to prove you are the father.  It can also be very difficult or ultimately impossible to undo an ROP.  You should not sign the ROP unless you are certain you are the biological father of the child.
If you have questions about establishing paternity, call us today at (320) 299-4249.  We can talk with you about the process and how we can help you.