Building and maintaining a business requires hard work and diligence.  As a business owner, you know that there are many regular issues that require your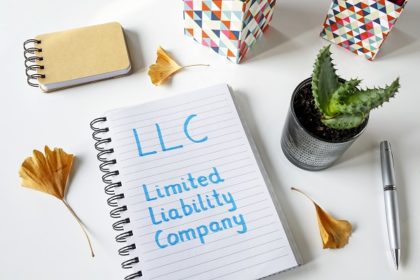 attention, such as inventory, staffing issues, and taxes.  Once you started your business and got it rolling, you may not have given much more thought to the documents you used to form your business.  If the structure has not required change or if your business has not been the target of a law suit, for example, there may not have been a reason to give it any thought.  However, Minnesota Statute 322C could mean that you need to give your business and its documents another look if your business is organized as a Limited Liability Company.
Prior to 2014, Minnesota LLCs were governed by statute 322B.  At that time, Minnesota was the only state that had no yet adopted the Revised Uniform LLC Act of 2006.  This meant that there could be complications when crossing state lines to do business, which is of growing concern in today's interstate and international business markets.  In 2014, the Minnesota Legislature adopted 322C which amended Minnesota law to comply with the Revised Uniform LLC Act and bring Minnesota into line with the other states.  If your LLC was created after the adoption of this law by the Minnesota legislature, chances are, your LLC documents were drafted to be in conformity with the new requirements of 322C.  However, if your business was formed in Minnesota before that time, you need to take an immediate and hard look at your documents.  As of January 1, 2018, even if your LLC was formed under the old rules, the LLC corporate documents will be reviewed and interpreted under the new provisions of 322C.
There are several examples of changes under 322C that you need to be aware of.  For example, Chapter 322B created many dissenters' rights, including the right to demand an equitable buyout.  Chapter 322C eliminates that right.  This means that unless the LLC documents specifically provide for the right of an equitable buyout, the law will no longer interpret this omission to provide the automatic right for a dissenter.  Chapter 322C also expands upon and provides more specifics about the fiduciary duty of loyalty and care for members, managers, and governors.
We have extensive experience helping our clients understand their rights and responsibilities under the new rules.  Call us today and we can review your business to make sure it is in line.