The Johnson/Turner Legal is proud to announce that their lawyers Erin Turner, Eric Parker, Katie Jarvi and Carlo Faccini have received awards from Super Lawyers, the rating service for outstanding lawyers.
FOR IMMEDIATE RELEASE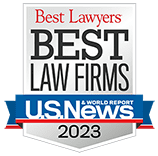 Forest Lake, MN, August 23, 2022— The Johnson/Turner Legal is proud to announce that its team of lawyers has once again been selected as 2023 Best Lawyers Award from Super Lawyers, the rating service of outstanding lawyers from more than 70 practice areas who have attained a high degree of peer recognition and professional achievement.
Super Lawyers selects attorneys using a patented multiphase selection process in which peer nominations and evaluations are combined with independent research. During the process, each candidate is evaluated on 12 indicators of peer recognition and professional achievement. Selections are made annually, state-by-state, and the objective is to create a credible, comprehensive and diverse listing of outstanding attorneys that can be used as a resource for attorneys and consumers searching for legal counsel. Additionally, they limit the lawyer ratings to those who can be hired and retained by the public.
The Rising Stars selection process is the same as the Super Lawyers selection process, with one exception: to be eligible for inclusion in Rising Stars, a candidate must be either 40 years old or younger or in practice for 10 years or less. All attorneys first go through the Super Lawyers selection process. Those who are not selected to the Super Lawyers list, but who meet either one of the Rising Stars eligibility requirements, go through the Rising Stars selection process. While up to five percent of the lawyers in the state are named to Super Lawyers, no more than 2.5 percent are named to the Rising Stars list.
About the Attorneys Who Received the 2023 Super Lawyers Award: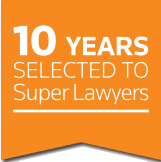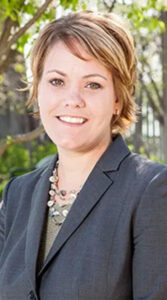 Erin Turner is a talented advocate and focused listener who understands her clients' experiences and goals. This is her 10th straight year as a Super Lawyer!  She creates practical solutions for her clients, helping them settle complicated disputes. There is no "one-size-fits-all" answer for people in difficult situations, but every legal concern needs closure, and every client deserves it. Additionally, she regularly mentors J/T Legal attorneys in developing strategies and real solutions for clients. She has been a Super Lawyer for the 10th year straight, and before that, a Rising Star for five years.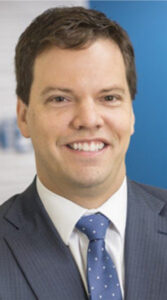 Eric Parker is a Partner of Johnson/Turner, Legal Recruiting Lead, Attorney & Family Law Mediator who asks his clients to talk to him like they are friends – and he means it. He's clever and pragmatic but a bit unconventional, too: he once held a meeting while out for a drive with a client because it was the only way to calm her baby. Parker recently became a Super Lawyer for the first time; before that, he was a Rising Star for the past six years.

About the Attorneys Who Received the 2023 Rising Stars Award: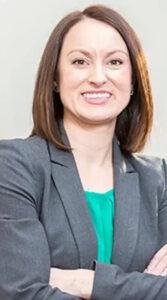 Katie Jarvi is a Partner, Attorney, Family Law Mediator, Attorney Development Lead, & FairWell Mediation Lead. Jarvi offers a calm voice of reason with a thoughtful and proactive vision, and she shares in her clients' struggles and delights in their successes, of which they have enjoyed many. Katie has been named to the 2017-2021 Minnesota Rising Stars lists by Super Lawyers.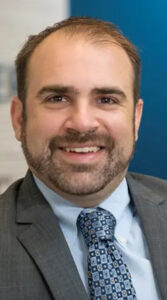 Carlos Faccini Carlo is laser-focused on ensuring a successful future for his clients. He's got a big personality, a no-nonsense style, and a deep commitment to making things better. His strategic planning of his cases – combined with his diligent execution of the plan – positions his clients to best achieve their goals. He quickly puts people at ease and earns their trust. If he's your lawyer, he's going to level with you; he's going to guide you; and he's going to be your biggest champion.

About Johnson/Turner Legal:
Johnson/Turner Legal is a highly strategic team of lawyers in Minnesota with powerful legal knowledge. They're committed to providing each and every one of their clients with best-in-class legal service by assigning an experienced Minnesota Attorney, two Paralegals, a Client Engagement Specialist and a Life Coach to every case, ensuring they receive the counsel and compassion you deserve.
Johnson/Turner Legal and its employees are involved with TEFFLA (The Education Foundation of the Forest Lake Area), the YMCA, the Simpson House in Minneapolis, Wills for Heroes, Tubman (Family Crisis & Support Services), Woodbury Chamber of Commerce, North Metro Chamber of Commerce, Forest Lake Area Chamber of Commerce, Forest Lake Rotary, the Woodbury Foundation and more.
If you're looking for a Family Law Lawyer, Criminal Attorney or Estate Planning Lawyer, visit https://www.johnsonturner.com/ and discover their top-quality services.
Media Contact:
Jared Sundall
Johnson/Turner Legal
56 East Broadway Avenue, Forest Lake, MN 55025 (651) 371-9117
email: [email protected]